Logar's Diary

A concept band formed around the concept of playing songs from the diary of the major protagonist in a role-playing fantasy game? Surely you can't get more power metal than that, so it makes perfect sense to open this month's crusade of power by featuring the music of Berliners Logar's Diary. Extant for almost twenty years and with two albums already under their belt, they've recently released a third, Book III: At the Crossroads, which continues the saga of Logar via the gift of some pretty solid and, at times, exciting Euro power metal. Pleasingly bottom-heavy and less reliant on keyboard flourishes than many of their contemporaries, LD certainly deserve a wider fanbase on the evidence of their new album.

Sons of Cain

Guernsey-based power metal! Sons of Cain are still a little, shall we say, rough around the edges – especially in the vocal department – but there's still an undeniable something here that warrants further investigation if you're a true Crusader of Power. Presenting a sound that falls somewhere in between the early eighties Music for Nations releases by Tank and revived NWoBHM gods Hell, SoC present some nice sonmgwriting and playing on their recently released album 7. Standout track Don't Invoke My Wrath is really rather good, and there's plenty to enjoy elsewhere on the album. Get involved!

Warning Sign

Quebec City's Warning Sign run a nice line in trad/thrash hybridism that probably places them somewhere near Metal Church on the metal spectrum; Max Beaulieu's clear, powerful vocals certainly mark the band out as better than the usual bunch of young metal hopefuls, whilst the man's interplay with six string partner Olivier Perrier-Muriel on tracks like Doomsday Prediction from their just-dropped Left to the Sharks album is similarly top draw – and certainly good enough to make this my release of the month!

Guardsman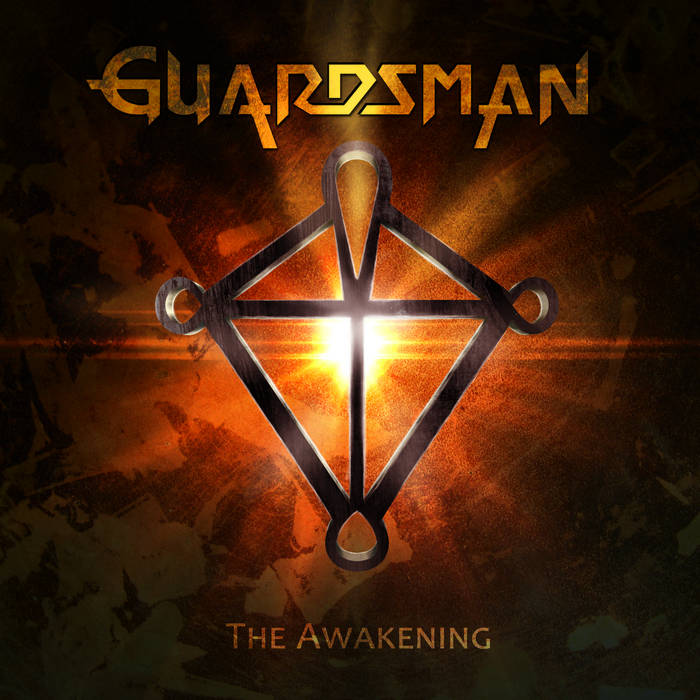 Chicago quartet Guardsman are offering their latest demo, The Awakening, for free on Bandcamp (although you should feel free to bung 'em a few quid if you like what you're hearing – it's a name your price download), and if that's not incentive enough to explore their excellent proggy power metal a bit further then I don't know what is. Led from the front by gritty vocalisin' guitarist Steve Harwood the band has put together a high quality bunch of songs that'll prompt you to get your air guitar out of mothballs so you can play along to excellent tracks like The Guardsman, which has some of the neatest soloing I've heard in a while on it.

Without Warning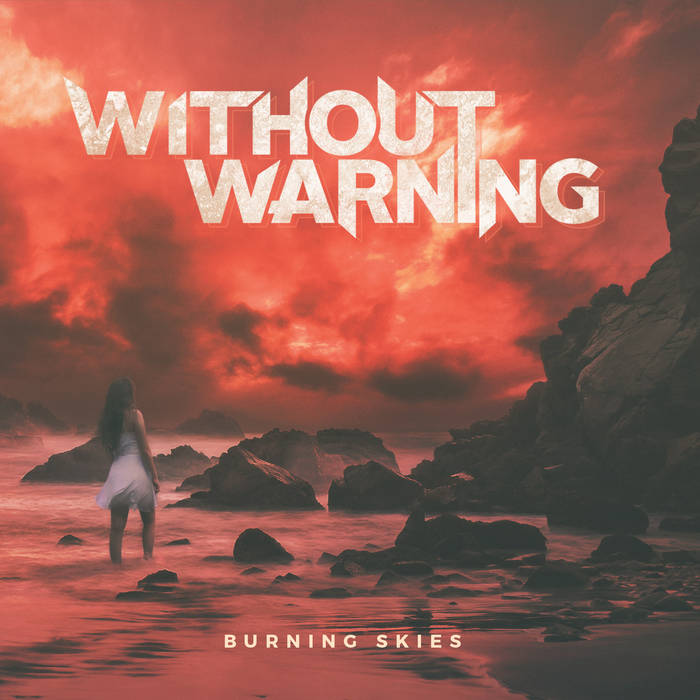 Bostonians Without Warning lean more to the hard rock side of things, and their EP Burning Skies, released last month, has the sort of eighties metal sheen that'll have my Sentinel Daily compadres Scott Adams and Gavin Strickmann foaming at the mouth when they come into contact with it. Classy vocal arrangements, hooky songs and top drawer musicianship meet here with predictably pleasing results, even on the heavier numbers.

Widow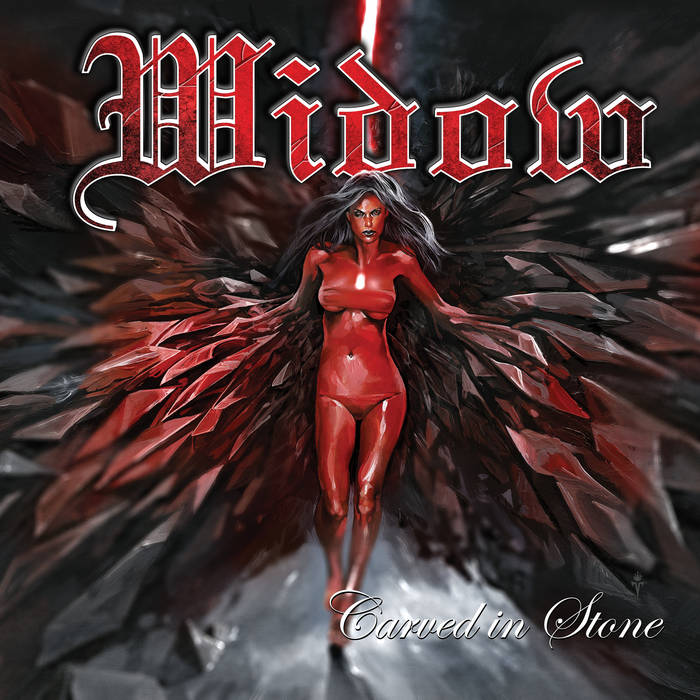 North Carolina natives Widow have been releasing music into the wild since the start of the century, and they released their fifth full-length, Carved in Stone in June this year. Despite being 'only' a three piece they kick up a fulsome racket, tight like all the best power trios yet not averse to kicking out the jams at hellbent for leather pace either. For the most part, however they peddle classy hard-rock inflected trad metal that's heavy on melody and muscle. Bassist/vocalist John E. Wooten IV has a pleasantly gritty vocal style, using it to best advantage on radio-friendly fodder like Carved in Stone. Good stuff.

Dogs & Day Drinkers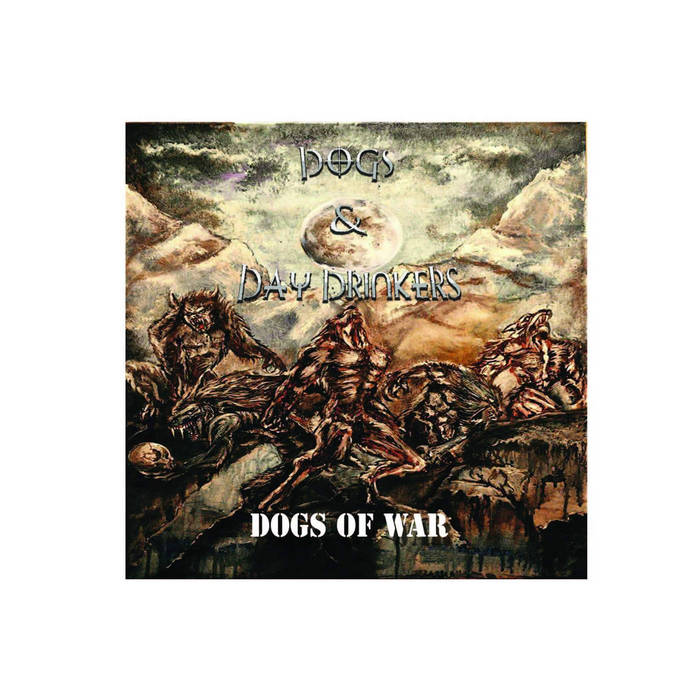 Crazy name, rockin' band! Not sure where the name originates from, though there's a bit of a punk reference in there I think, and the band list their interests as 'Drinking, playing music, drinking while playing music and playing music while drinking', so there's definitely some sort of theme there too! Add a whiff of a rollicking pirate metal feel to some of the tracks on offer on their new album Dogs of War (The Storm Herald in particular sounding a bit yo-ho-hoish) and you've got yourself a thoroughly enticing proposition. There's some interesting male/female vocal interplay going on too between Ashley 'Alpha' Marie and Dan Wise so this is far beyond your usual power metal assault. Intriguing and well worth some of your time.

Debackliner

Pitch Black Records are fast becoming one of my fave labels, with a very high hit ratio of signings to albums that get the Ferrum Templor seal of approval. Denizens of Marseille, Debackliner are their latest discovery, and I have to say I'm rather taken with them. Heavy trad with overtones of power and some mighty fine riffage, these Frenchmen really know how to lay it down and then some. There's something of a production line of great French metal bands at the minute, with Debackliner following hot on the heels of Lorraine Cross and Existance as new metal Dauphins, and they might just be the best of the bunch. Certainly vocalist Bob Saliba is a top notch operator, but all the band throw their weight behind new album (its self titled in case you were wondering and I didn't want to type that rather unwieldy monicker again), meaning that it absolutely has to be on your 'must buy' list for October. Allez mes amis!