Elixir

Uruguayans Elixir kick off this month's proceedings, and unfortunately I've thought of an excellent pun to introduce them… Y'see, if you like your power metal with a bit of bite then look no further, as Elixir show enough teeth on new album Where the Secret Lies to outgnash an entire squad of Luis Suarez clones…
I'm sorry, but many a true is word spoken in jest, as they say, and these natives really do bring it with style on this new record. Fast paced, tight as the proverbial gnats chuff and in the possession of serious melodic impact, Elixir sound like all the best (i.e. the fast and heavy) bits of primetime Stratovarius or, perhaps more pertinently, the much-missed (by this column anyway) Symfonia.

Southern Skies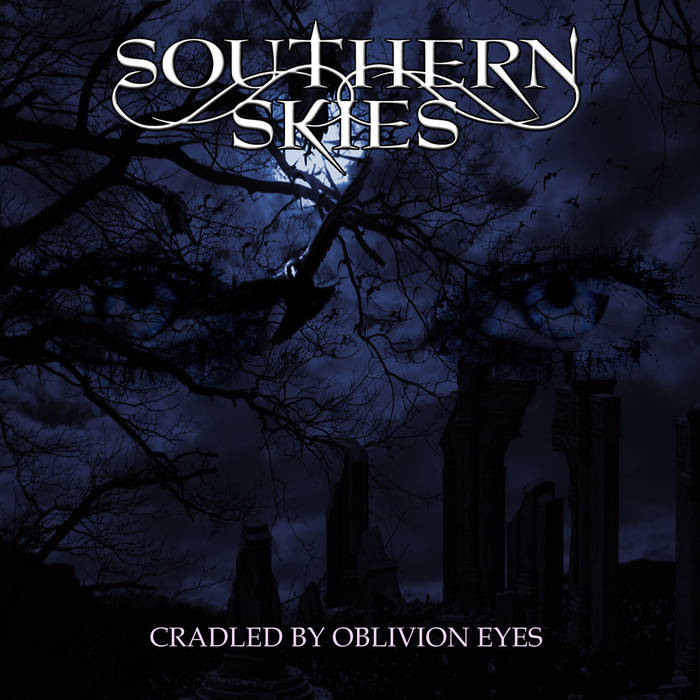 More South American steel! This time from the delightfully named Boulogne-Sur-Mer district of Buenos Aires in Argentina (and no, I'm not going to say anything about the production on this sparkling album being a little Messi…), but with more than a little nod to Australian symphonic/power metal Gods Vanishing Point, please welcome the superb Southern Skies!
Sumptuous, grandiose heavy metal is the order of the day– the Messi jibe was just jest, I assure you – and Southern Skies, led by the titanic vocals of Emiliano 'Lobo' Novoa, have really set the bar high this month. Despite being only a quartet – though I think this core lineup is augmented in the live arena – these boys brew up a hell of a heavy metal storm, whether it be on anthemic tracks like Warlords or densely-packed, complex epics of a distinctly Symphony X hue like Fight or Fall; With superb interplay between guitarist Pedro J. Monge and keyboard maestro Ezequil 'DraKKo' Scarlato and outright assault and battery behind the kit courtesy of Eduardo Martinez, this really does seem to be the real deal. Release of the month, for sure, and it's hard to imagine you'll here anything as good as this for a long time to come! Highly recommended!

Principium

Utah denizens Principium deal in straight-down-the-line, trad US power metal, and you'll never find this column complaining about that. Their latest EP, A Crown of Ashes is a splendid addition to any power metal fan's arsenal, With tracks like With the Wind as Your Breath really highlighting the superb vocals of John Yelland and the duelling guitars of Robby Pinelle and Mike Murphy. There are only five tracks on the EP, and one of those is a Black Sabbath cover (War Pigs), but they certainly do enough to whet the appetite and leave the listener excited to hear a full-length effort.
Frigidum Lacrima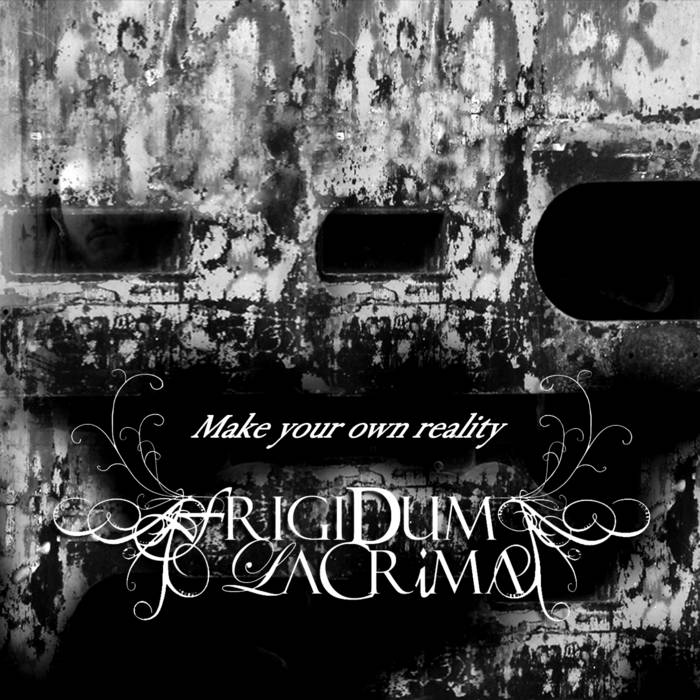 Greeks Frigidum Lacrima have a real NWoBHM vibe about them, and their latest seven track release has much to recommend it, even if the production quality is only that of a pretty basic demo.
Songwriting is clearly important to these blokes, so while this isn't as heavy as any of our other selections this month there's a classiness to the material that makes it well worth hearing. Vocalist/guitarist Dani has a solid voice – doubtless the production here exposes him a bit but his technique is good and his classic rock phrasing proves he knows what he's up to, whilst lead guitarist Giorgios is unflashy but gets the job done. Not perhaps as polished as you'd like, Frigidum Lacrima are nonetheless well worth some of your time. And a few of your euros. Dig deep!

Lethal Shöck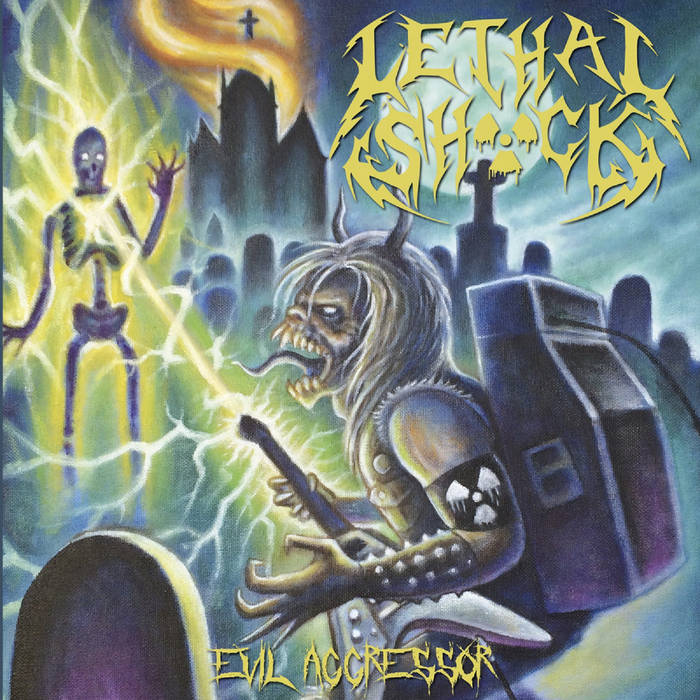 Chicagoan power trio Lethal Shöck are far more the sort of thing Sentinel Daily's Mick Strong would usually listen to than anything you'd usually find taking the king's shilling and joining the Crusade of Power; However, their new album Evil Aggressor is pretty bloody good – think the drunk metal of Gehennah teaming up with old school thrashers Razor and you're getting close – so they definitely deserve a place in this month's roundup. Raw throated bass-playing vocalist Patrick Shöck is an old school thrash vocalist out of the top drawer whilst axeman Steve Beaudette runs a nice line in – gasp! tasteful lead work, his fluid, melodic soloing being one of the highlights of an album that'll have dedicated thrashers salivating at first hearing. Not the usual level of CoP finesse, then, but assuredly metal and a great listen to boot. Atomik metal lives!

Reaper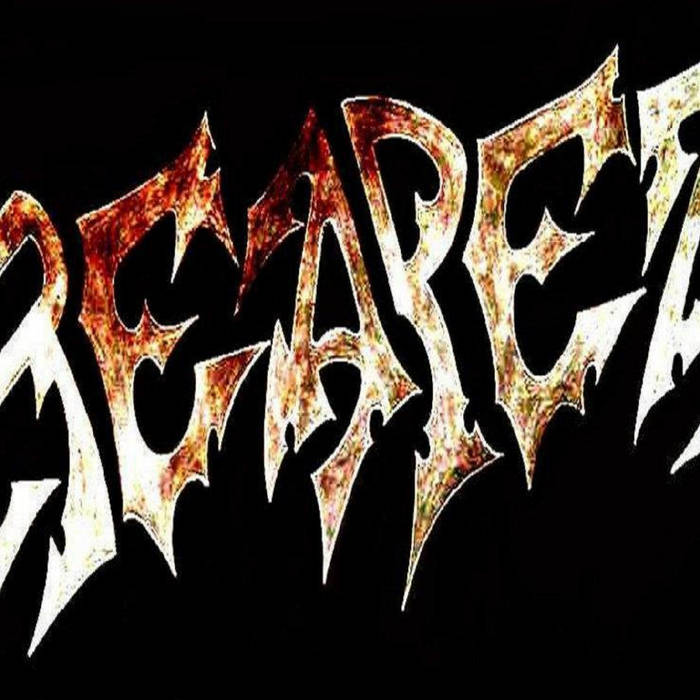 New Yorkers Reaper have produced a raw – in the best sense – slab of classic heavy metal with their new EP Anthems of the Cursed. Piecing falsetto vocals – Tommy Santangelo has a classic metal voice – surgically precise soloing from Mario Consolo and some great bass playing from Jaymz Delisle (who plays the four strings like another lead instrument a la Steve Harris) form the cornerstone of the sound, and songs like Transylvanian Quest, if not instant classics, are certainly up there with the best you'll hear in this genre in 2016. Sadly Anthems of the Cursed is only four tracks in length, but fans of early Crimson Glory, Savatage and Nevermore will want to get involved with this whatever the length of the record.

Exile of Heaven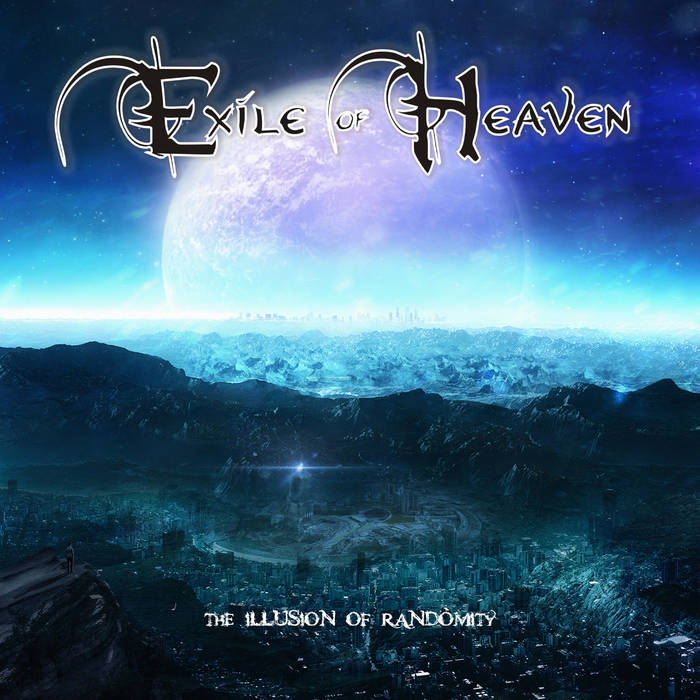 Greeks Exile of Heaven could well be the house band if the Crusade of Power ever opened a tavern of some sort. Chest beating anthems are their stock in trade, the band churning out riff after classic metal riff at quite a rate of knots whilst never letting go of the tiller. This is controlled, studied stuff, each song a nice marriage of muscle and melody with the solos of guitarist Pantelis Gkatziaris cutting through the slightly (at times) muddy mix with clarity and purpose. There are some epic melodies at play here, and if some of the riffs seem a little, shall we say, familiar, that only adds to the slightly naïve appeal of the whole thing.
That's not a criticism, by the way – I thoroughly enjoyed the whole of their Illusion of Randomity debut, but some listeners may feel that some of the themes explored here may have been done to death already. Not this column though!

That's it for this month – thanks for following the Crusade of Power and I hope you enjoy this months selections – until next we meet! Horns up!