Axe Crazy
Kicking us off this month in ear-splitting fashion are Axe Crazy! Hailing from the 'Silesian Voivodeship' in Poland, AC purvey the finest thrash-tinged NWoBHM assault these ears have heard in a while; And while the production on their new four-track EP, Angry Machines, might be termed as 'basic' at best – certainly to listeners used to today's world of air-brushed protooled sterility – there's no doubting the ability of these boys.
Michael Skotnicki has a great voice in the best Michael Kiske tradition (though he never reaches for the stratosphere in quite the same fashion as the former Helloween man here), and the twin guitars of Adrian and Robson Bigos certainly share some great moments throughout the quartet of songs on offer. This is artisan metal at it's finest, and I've got high hopes for this troupe of young tyros!

Don't Drop the Sword

Strangely named German outfit Don't Drop the Sword are new to me, probably because they are unleashing their debut EP in the shape of Into the Fire. It's spirited stuff, and is sure to kick up interest amongst fans of Germanic speed/power metal if only because of the faint whiff of Blind Guardian's Hansi Kürsch in the vocal phrasing of the band's singer Anti.
He mixes some deathly growls into his style on the title track, but that doesn't derail the listener from the impression that the song could easily have found its way into DDtS's possession from a lost session for Nightfall in Middle Earth, an impression that is only knocked from front and centre of your brain by a superbly Maidenesque solo from lead guitarist Max.
Still, we've all got to start somewhere and to be honest this is as good as a debut effort as you are likely to hear – and if you head over to the band's bandcamp page you can download the whole thing for free – though a few Euros to say thanks would probably be a good idea…

Altjira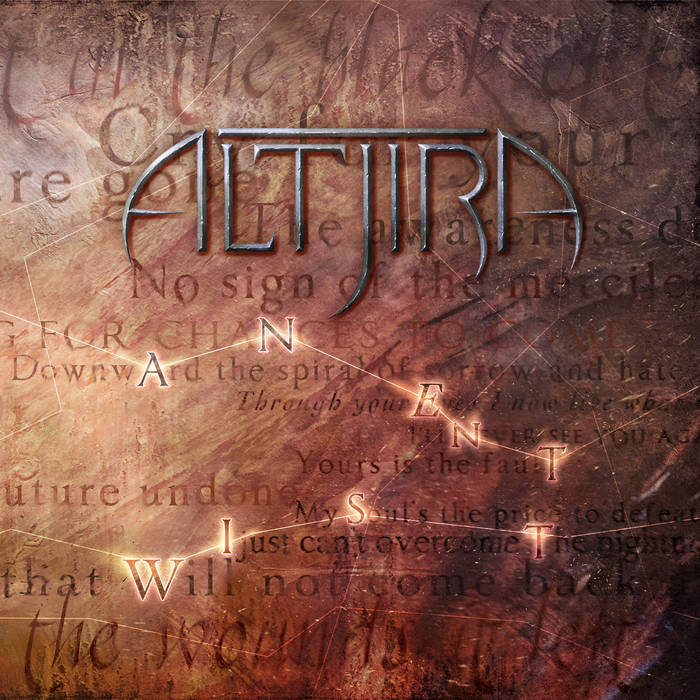 Italians Altjira belt out a denser sound than either Axe Crazy or Don't Drop the Sword, delivering a crunchy, rhythmic power metal assault that has all of the blunt-force trauma of the best thrash but with a classy songwriting sheen thrown into the mix. There are certainly quite a few Italian bands making a glorious noise at the moment and on the evidence of this newly-minted seven track EP Altjira might just be up there with the best of them.
Vocalist Dest is quite superb, whilst Rampy and J display great versatility as an axe team, engaging in some chunky riffage and scalpel-precise soloing as the mood takes them. Best track is the Judas Priest/Primal Fear romp that is Missing Generation, though every track has loads going for it; And if you're a fan of Iced Earth you'll be keen to check out the band's cover of Dracula. Once again, this is available as a name your price release on Bandcamp – what have you got to lose?

Walk in Darkness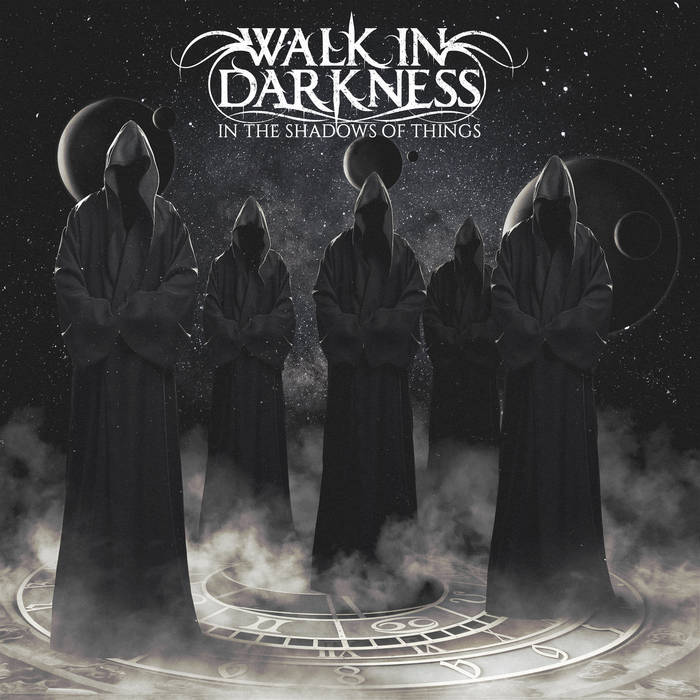 More symphonic but still Italian are Gothic metallers Walk in Darkness, who unleash a new album later this month entitled In the Shadows of Things.
Brooding, mournful yet strangely uplifting, the band's simple, yearning melodies form the backdrop for vocalist Nicoletta Rosellini's strangely affecting voice. Fans of Italian power metal act Kalidia will be familiar with Rosellini; She's not the classic female-front-for-a-wannabe-Nightwish outfit you might expect, employing a deliciously underplayed vocal style that really is a breath of fresh air and incredibly beguiling to boot!
Musically the band seem to take their cues from the doom/death scene of the late nineties – though obviously there's not a lot of growling going on – and if you were a fan of Anathema around the time of Alternative 4 you'll find yourself really enjoying what's going on here I think.

Neperia

It wouldn't be a crusade without some Greek steel, so here are Neperia, with their new release Drawing New Worlds. If Walk in Darkness are the antithesis of your usual female-fronted symphonic band, then these natives of Ioannina are very much with that particular programme; Vocalist Stella Tzovara is every inch the Tarja-style Ice maiden soprano, her voice counterpointed by the superb growls of guitarist George Tzahristas, who also contributes some spiralling lead work throughout.
They aren't yet as polished as Nightwish, of course, which means there's a gratifying intensity and rawness to everything they do at this stage. The insistently heavy Doctrine of the Wicked is really superb stuff, drawing the listener in with Tzovara's siren wailing and some superb keyboard work from Leοnidas Diamantopoulos (a man who plays his heart out all over the record). If you've become a little jaded with the world of symphonic metal as exposited by the big names of the genre then this corker of an album might just re-ignite your spark. Once again, it's on Bandcamp as a name your price release, but you are sure to want to give the band a minor gratuity at least after having a listen to this. Album of the month!
Arcane Ritual

Slightly out of left feel comes Arcane Ritual, a Californian outfit featuring a bombastic mix of machinelike (programmed?) drums, chugging thrash riffs and the frankly alarming vocals of Teresa Camp.
That's alarming in a good way, mind; Camp has a vaguely psychotic edge to her phrasing that puts her in a field of her own at present in the world of female vocalisers; It's the sort of voice Heidi Shepherd or Carla Harvey would kill for, and when it's accompanied by the superb riffs of Jarek Tatarek sparks fly immediately.
You might not like what you hear from Arcane Ritual – there's definitely a love-it-or-hate-it vibe going on here – but I love it and I think you should definitely give these guys a try!

That's it for february – I hope you enjoy my selections! Have a great month!
Hail and Kill!
Ferry