Sound Storm

This month's first Crusaders of Power hail from Turin in Italy and go by the name of Sound Storm. They've just released their third album, the absolutely storming Vertigo and it's a piece of work they should be absolutely, deliriously proud about.
Thoughtfully put together conceptually, masterfully executed musically and an absolute joy to listen to, Vertigo – which features a compelling vocal performance throughout from Fabio Privitera – would undoubtedly have featured in my top 25 albums of the year had I managed to get hold of it earlier. Built on seventies prog foundations – I get a lot of Jean Michel Jarre in the synth work of Elena Crolle – but resolutely state of the art power metal otherwise, Vertigo really is one of the most satisfying listens I've encountered in a long time. If you like the idea of Rhapsody without the kitchen sink, then this is what you've been looking for.

Black Hole

Mulhouse, France is the home of metallers Black Hole, an interesting quartet who've just released a two track single – available from the band's Band Camp site for a paltry two Euros – which is just enough to give an idea of what the band is all about.
Melodic yet with enough heft to keep fellow Crusaders interested, Black Hole bring to mind more well-established acts like Lords of Black at times but definitely have enough of their own flavour to make this little bauble worth a punt.

Oracle
'Deep in the dormant volcano Satanama, otherwordly voices prophesied the return of the timechild'. Thus begins the spiel heralding Missouri metallians Oracle, who promise much and deliver most of it over the course of their new, self-titled opus. To be frank I've no interest in the exploits of the Timechild, whoever ho or she is, especially when there's as much good music to enjoy as there is on Oracle. Cameron Novack has a classic US power metal voice, all gritty midrange and nosebleed high jinx, whilst the guitar arsenal commanded by Greg Boskamp and Shadi Saadeh is impressive to say the least. Appealingly melodic yet always gut wrenchingly metal, Oracle have come up with something no far short of spectacular here.

Flidais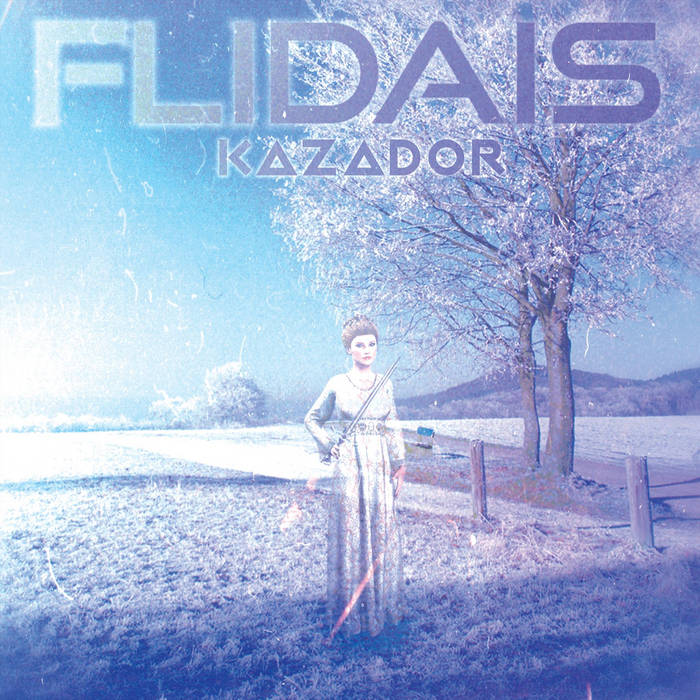 Slightly less heavy but no less worthy of your attention are London, Ontario trio Flidais. Led by bass-playing vocalist Calvin Warren – whose clean, far-reaching vocals certainly bring to mind a mid-seventies Geddy Lee at times – the band have released a new album, Kazador, the appeal of which would appear to be limitless. At their heaviest, as on album opener Traffic (which the more alert among you will remember being released as a single last year) the band thunder along like a melodic metal juggernaut, Warren ably supported by the thunderload pyrotechnics of guitarist Josh Tredenick and Ryley Swatman's organ-rattling percussion; When they take their feet a little off the pedals their full range of dynamics quickly becomes evident, with the band coming on like a metallized Budgie or, perhaps more pertinently, like fellow Canadians Triumph on a distortion binge. Top stuff!

Stagecoach Inferno

Louisville, Kentucky denizens Stagecoach Inferno play what they like to call 'Wild West heavy metal'; I could have been sworn this had been done by several artists over the years, most notably Bon Jovi/Mötley Crüe accolytes The Unforgiven in the late eighties, but those boys could never hold a candle to the sheer heavy metal power evident here on the band's excellent debut, A Town Called Atonement. Opening track The Dead and the Damned is a fine exercise in Maidenesque melody and muscle, the twin guitars of Brennan Jesse Ray and Stephan Casciato meshing in devastatingly fine fashion, the pair backed solidly by drummer Thom Warnock and bass-playing vocalist Hunter Correll, whilst elsewhere the gritty Blood in my Boots sounds like Pantera in their long hair and spandex days – in a good way. Well worth a listen!

Ascalon

The Crusade of Power couldn't very well ignore a band called Ascalon! Barely concealed NWoBHM worship is the order of the day here – and there's nothing wrong with that. Production values on the band's new Reflections EP might be a bit basic, but there's no denying the band's dedication to the metal cause. If the early works of bands like Saxon and Angel Witch float your particular War Cog, then you'll be frothing at the mouth when you hear this!

Dixie Heaven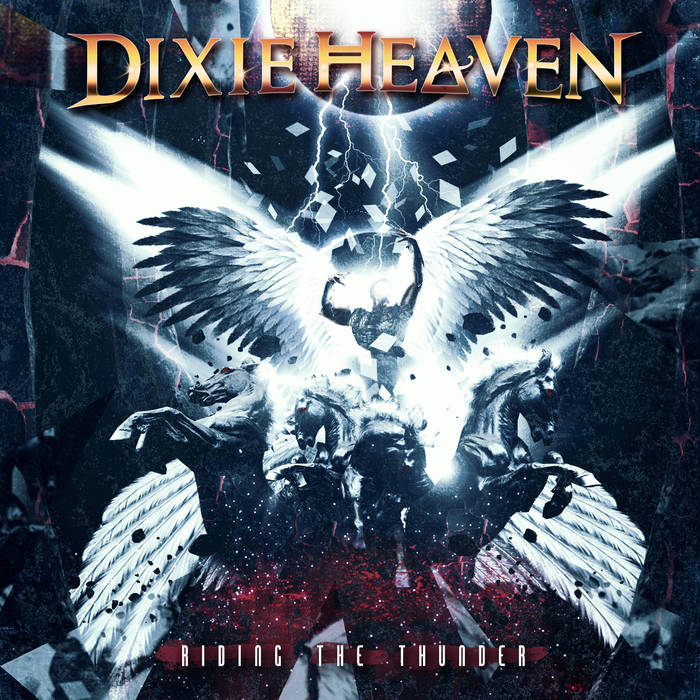 Curiously, Dixie Heaven don't claim the heritage of the southern states of the USA as their own; Rather, they come from Brazil and cook up rather a tasty brand of southern metal of their own!
Fronted by the throaty vocals of Villu Castelo, who bears more than a passing resemblance, vocally, to that doyenne of power metal chanteuses Doro Pesch, Dixie Heaven have delivered a pretty special debut album in the shape of Riding the Thunder, which came out in the middle of November. Despite the Pesch references, the band are more trad than power metal in essence, though clearly they have the ability to heat things up a bit when necessary. For the most part however they prefer to gallop along in best Maidenesque fashion, and very good at it they are too.
Enbound

Finally this month we feature the classy outpourings of Swedes Enbound; Endlessly melodic, these lads have been around a while yet are only now releasing their second album, The Blackened Heart. Not as heavy as many of the bands we feature here at the Crusade of Power, they occupy the sort of melodic middle ground where bands like Evergrey usually dwell, and Enbound certainly give nothing away to Tom England and co on this new album. Chunky riffs bluster away – Marvin Flowberg certainly knows his way around an axe, that's for sure – but the main appeal here is surely in the silky vocal talent that is Lee Hunter.
Hunter makes every song his own here, giving everything a glossy commercial sheen that certainly doesn't lower the metal quotient of the songs but definitely ups the appeal to those who might not necessarily consider themselves everyday metalheads. Whatever, the man's a star and that's why I have no hesitation in making Enbound the Crusade of Power's act of the month for December!

That's it for this edition of the Crusade – Have a great holiday season – thanks for reading and supporting this column each month – and I'll join you all next year on new crusades of power!