Like many metal acts over the years desperate to be tarred with the 'punk'' brush as a compensation for some sort of self-perceived attitude deficit, Sister actually rock nicely enough 'just' as a straight-up neo-hair metal band, without any need for safety pins or superglue.
One listen to opening single Carved in Stone reveals them to be a fabulously competent mashup of Guns n'Roses and Skid Row, a cowbell-drenched fiesta of gritty riffage and grittier melodies, with just the hint of a Lydonesque sneer in the vocal of Jamie Anderson. And that's pretty much as far as it goes.
Stand Up… isn't quite up there with any of the afore-mentioned band's greatest albums – that would be too much to hope for – but it is a riotously enjoyable listen in this own right, and sometimes that has to be enough.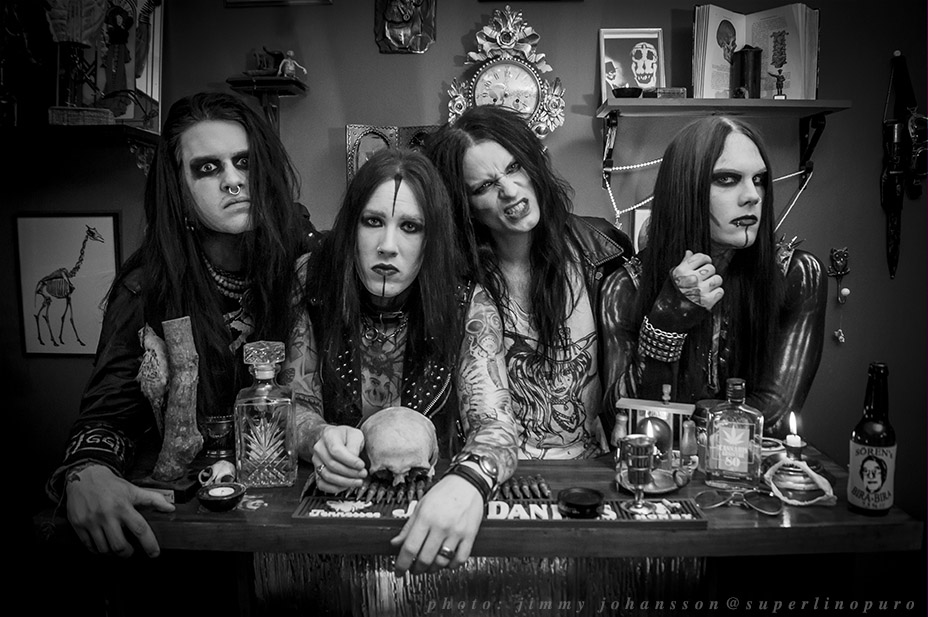 Lost in Line is simply glorious, Anderson throwing in some death metal growls – and an actual, Tom-Warrior-Would-Approve death grunt – to leaven the overweening melodiousness, with Tim Tweak supplying some beefy Steve Jones style guitar at the end of the song to punk things up again, but really the need to be punk should be left by the wayside – these boys rock hard enough as it is.
Almost every song carries an unfeasibly catchy gang vocal at some point, making this the ideal record for getting ready for a night out on the town with your nearest and dearest friends and a vat of Jack – Trail of Destruction is simply made to soundtrack drunken staggers home worldwide over the coming years – whilst at the other end of the spectrum Carry On opens with a gently strummed acoustic underpinning Anderson's hoarse emoting. Even at not-quite-full-bore this is appealing stuff, the apparent disposability of the music actually hiding some depth and real songwriting skill. Tweak teases a nice, tasteful solo out of his axe midway through the song as an added bonus (surely he tweaks it out? -Ed).
The frankly massive Unbeliever is probably the best track on the album, a thunderous reread of what made W.A.S.P. so appealing when they first came out, with a chorus you'll be singing for days in best I Wanna Be Somebody style – it's that good – and whilst the second half of the album doesn't quite hold it's end up as well as the first – only Liberation Song is really in the same class – it has to be said that there's more than enough good stuff on offer here to keep all but the most ravenous hair/sleaze metallist satisfied.
Stand Up, Forward, March! is released by Metal Blade on November 25th.