Hammer King 

Kicking us off this month are Kaiserslautern royal metallers Hammer King, who's new album King is Rising is released this month. Purveying a very Teutonic, clean-lined variety of heavy metal that is as much melodic as it is powerful, Hammer King sound a bit like Freedom Call were Freedom Call to have day jobs as car mechanics… by which I mean there's a bit of dirt under the fingernails here.
But not much – this is classy stuff, with the fluid lead guitars of Gino Wilde bringing to mind the late, lamented Mark Reale of Riot fame, whilst vocalist Titan Fox V is no slouch either, hitting some imperious high notes but not afraid to throw a bit of grit into the mix along the way. Bassist KK Basement (I'm not making this up) and drummer Dolph A. Macallan are more than up to the task of giving the whole high octane package a solid base, the result being one of the most enjoyable pure power metal albums I've heard in a long while!

Theocracy

More well-known are Atlanta, Georgia natives Theocracy, whose latest album, Ghost Ship came out late last month and is an absolute stormer; Taking Symphony X as their starting point but less liable to get bogged down in heaviness-for-the-sake-of-it riff marathons, Theocracy apply a surgical blade to their power metal with predictably exciting results. Led from the front by the always-impressive vocals of Matt Smith (who produced and engineered the whole album too, talented young pup that he is), Theocracy have created a magnificent, cinematic soundscape on Ghost Ship that's as likely to have you singing along as banging your head – though you'll be doing a lot of the latter on songs like The Wonder of it All, that's for sure – and it's an album that will undoubted appeal to all you Crusaders out there if you give it a chance. Go to it!

Mysterain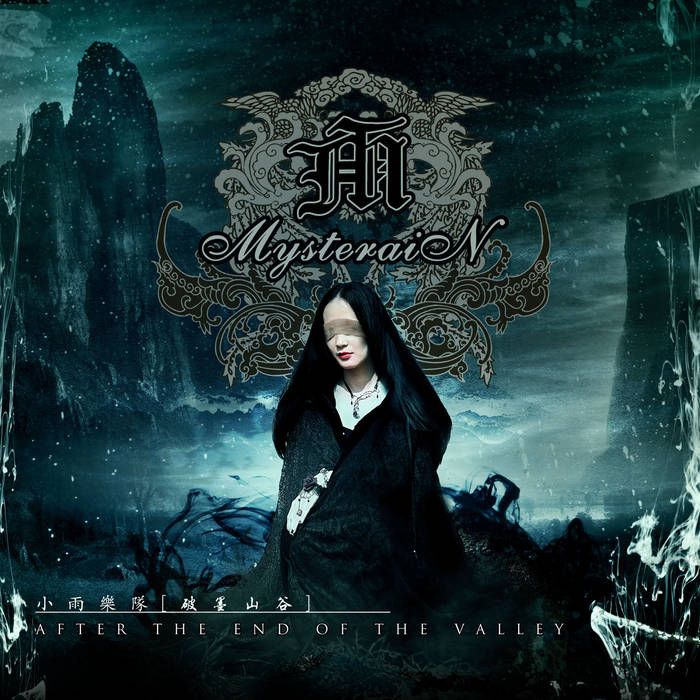 Chinese symphonic Gods! Guangzhou-based outfit Mysterain have created a strangely bucolic, Celtic-inspired folk/symphonic sound with new album After the End of the Valley, and supremely beguiling it is too! Very mature in sound, Mysterain seem to have grasped what it takes to make a consummate Western-European heavy metal record in the vein of Spain's Diabulus in Musica or maybe even early Nightwish, with the fragile vocals of Little and the flute of Berry being the most interesting aspects of the sound. We've heard it before, perhaps, but never done quite like this and After… is well worth a listen if the exotic is your bag.

Taken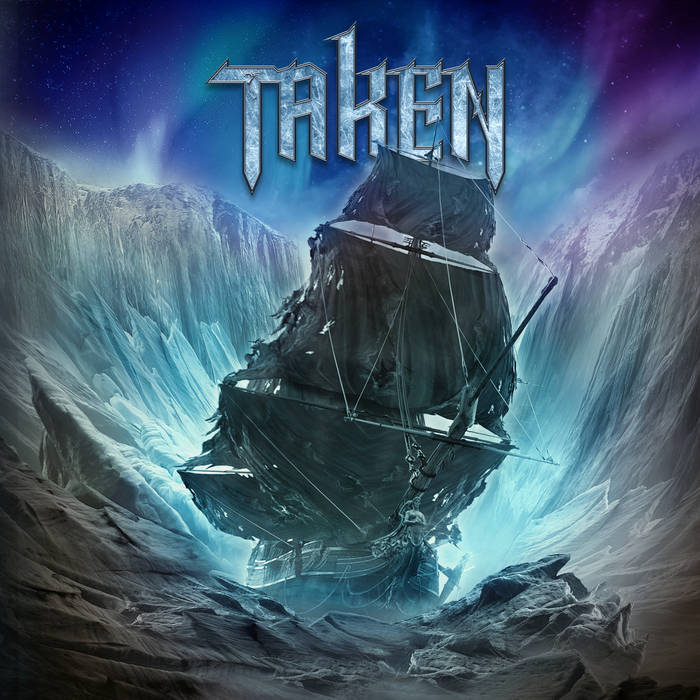 Basques Taken – they come from Pamplona, but I'm going to resist saying they approach their metal like bulls in a china shop… oh… –  deliver a fine speed/power hybrid that, thanks to the helium-fuelled vocals of David Arredonda can't help but remind the listener of prime time …Keys-era Helloween. However the duelling keyboards of David KBD – Senor and Senora KBD must be very proud of their son – and Diego add a nice point of difference, giving a whiff of Deep Purple to proceedings that otherwise probably wouldn't be there, whilst the intricate guitars of Iosu and Gauss bring the wall of sound in classy and accomplished fashion. If there's a complaint it's that all these lead instruments give the album a bit of a 'toppy' feel – the bass of DaniRocks doesn't really get a look in – but other than that this is top notch stuff.

Sellsword

Doom-laden trad metal is the order of the day from Northern English mercenaries Sellsword, whose debut album is set to emerge next month and is entitled …And Now We Ride. Epic, histrionic and stately in equal parts, the band has a sound forged in the fires of their English forbears but shot through with a definite whiff of Scandinavian Steel. Listening to the fantastic track Hardrada I kept being reminded of Grand Magus, though Sellsword are no mere clones. The powerful vocals of singer Stuart are a particular highlight, though everyone plays their part in the battle against false metal – can't wait to see these Templars of steel in action live!

Starkill

Chicagoans Starkill are signed to Century Media Records and hence a bit more of a bigger name than you'll usually see championed at the Crusade of Power, but we couldn't really let the release of their new album Shadow Sleep pass unremarked so here we are. Thunderous melodic death metal blessed with the sort of chugging guitars it's absolutely impossible to deny, Starkill have come up with a devastating statement of intent with Shadow Sleep. Absolutely state of the art in all respects, the album takes no prisoners and offers no quarter as it lays waste your ears over fifty minutes of unholy aural assault. Opening track Walk Through Fire is my current fave, though that will change tomorrow, and then the day after that I'm sure – in short – you have to invest in this album.

Espionage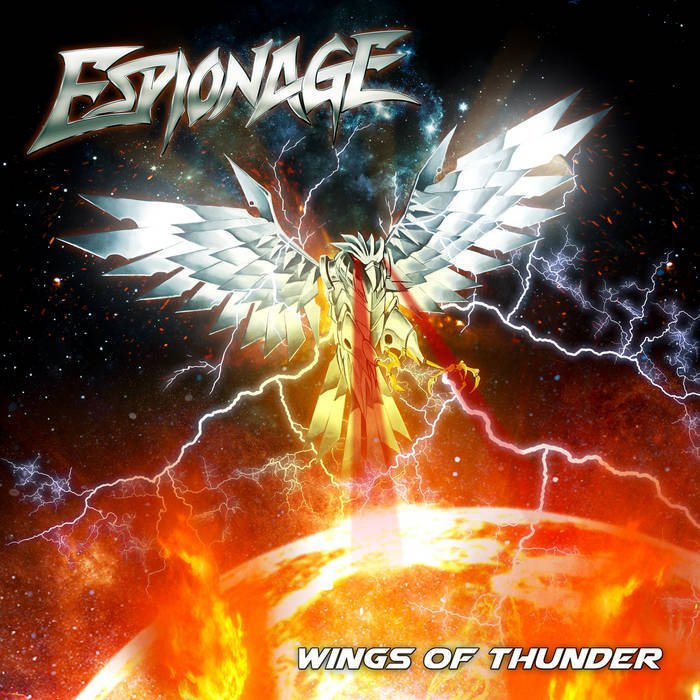 Final word this month goes to Melbourne's Espionage, who've released a nifty little EP called Wings of Thunder. It actually came out in August but somehow passed by our ears, so we're rectifying that sorry state of affairs and bringing the record to your attention now – tuneful, catchy and melodious, Espionage have a nice ring to them, and feature some splendid vocals (step forward Andrew 'Frosty' Morris) and some nice Priesty guitarwork from the fingers of Denis Sudzuka – highly recommended!